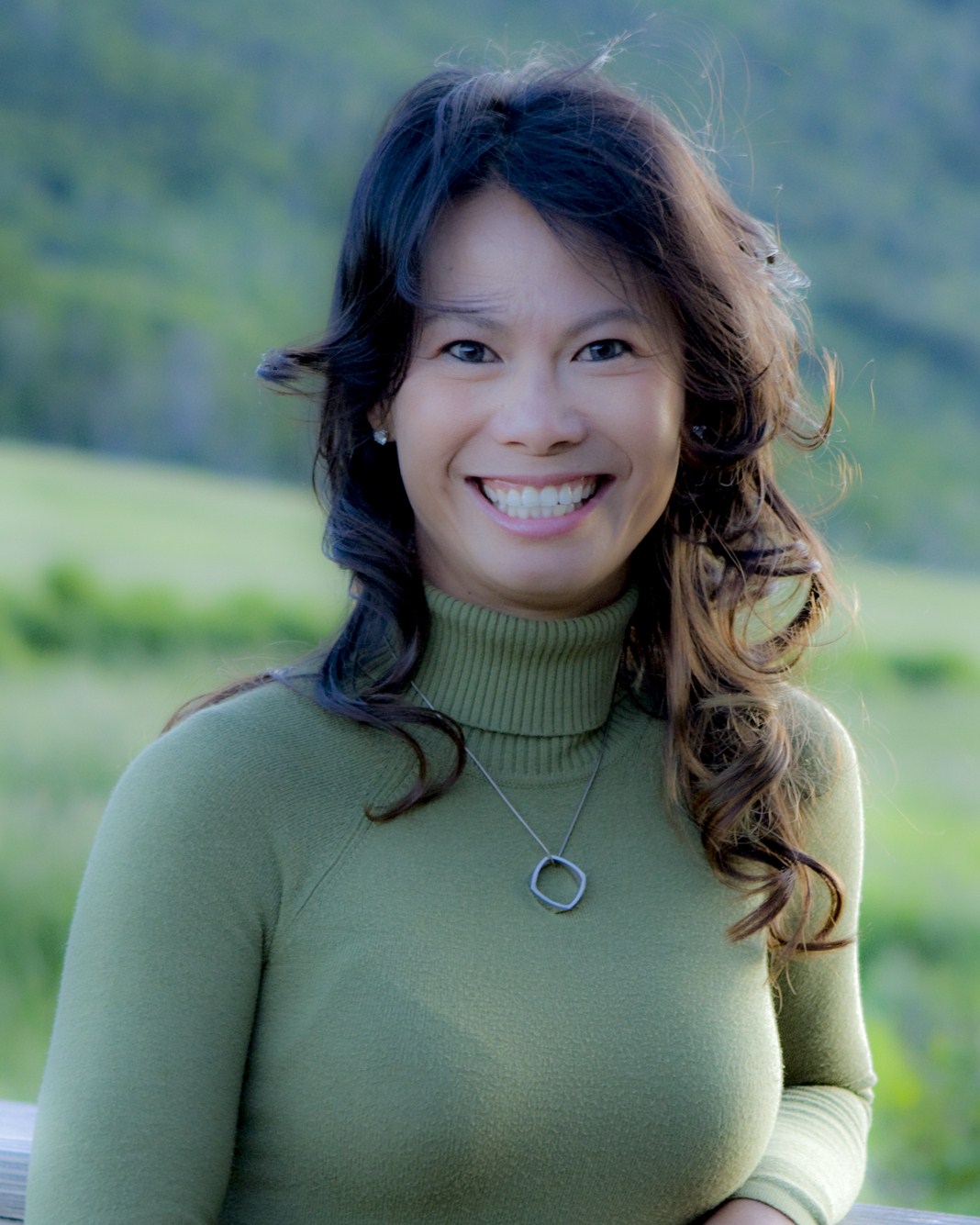 Do What you Love, Love What you Do…….Hong embodies this upbeat mantra like no other. It was her love of the mountains that initially drew her to Park City and her love of helping people that attracted her to the real estate business in 2003.
She recently achieved the pinnacle of education in the real estate industry by obtaining her Utah Associate Broker's license. Did she need to? No! However, providing the highest level of service to her clients is tantamount in her service delivery promise. She has obtained this license status to provide greater depth to her clients. Whether that means full comprehension of the importance of metes and bounds to a deeper dive into the nuances of Utah water law, Hong can will keep your head above water.
Her considerable additional educational accomplishment include:
Master's Degree in Higher Education – Indiana State University
Bachelor of Science, BS in Biological Science - University of Notre Dame
Broker - National Association of Realtors
Seller Representation Specialist - National Association of Realtors
Board of Directors – Park City Board of Realtors (Peer elected position)
Hong's love for community and giving back shows up in a multitude of ways. Her commitments include:
Mountain Life Church, Parish Greeter
University of Notre Dame Academic Support Center (ASC) Coordinator
Boy Scouts of America, Local Troop 72, Chair for the Fundraising Committee
University of Notre Dame Alumni Club in Utah, Club President
Keller Williams Real Estate, Chair of Philanthropic Committee
Park Elementary School, Directory Chair
Hong's love of a BIG LIFE of adventure includes travel to 26 countries and residence in Singapore for 5 years between 1997 – 2002. Her passions include scuba diving, skiing as many bumps as she can find, golf, vegetable gardening and running. She loved raising her two sons in the heart of Park Meadows, where she hosts the community "Free Little Library" because of her love for reading.
Her youngest son is an Olympic hopeful in Freestyle Moguls who currently attends the Winter Sports School so he can continue to develop his skills. He's the youngest athlete to do a back flip on Champion Mogul trail at Deer Valley in the mogul competition! Her older son can beat most people in chess (except Hong), plays football, runs track and field (sprints and hurdles) and does math for a hobby.
TESTIMONIAL FROM DR. A. KALRA:
"We purchased our vacation home with Hong McDonald as our realtor. When considering a long distance realtor relationship, Hong was the perfect fit. We found Hong to be up to speed with the technologies necessary today to compete in the real estate market; she provides monthly reports on the real estate market and is active on web research. Living 2000 miles away, communication with a realtor is the most important. We were able to communicate effectively and efficiently by any means necessary during the research and negotiation periods, via text, email, and cell phone. For our visits to the area for on-site exploration of properties, Hong fully dedicated her time as we needed to not only visit each location, but to provide up to the minute data and reports, and even facilitated our local accommodations each time. After a successful transaction, we now consider Hong our friend and take the time to see her each time we visit and she continues to provide us quarterly reports on the Real Estate market in the area. This was a comprehensive relationship from start to finish. I would refer Hong to all family and friends."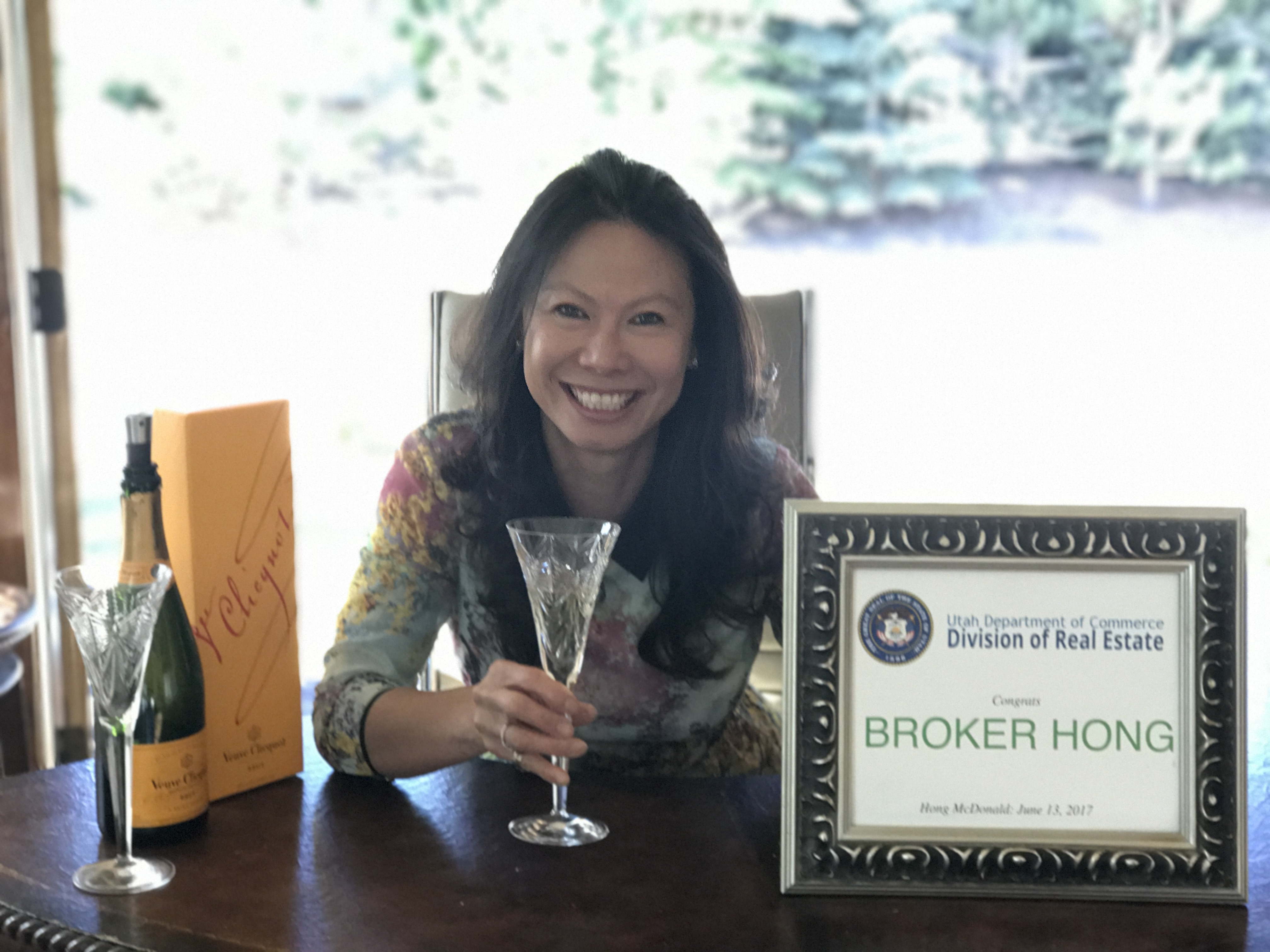 MESSAGE FROM HONG:
It is my honor to work with wonderful buyers and sellers whether it's a second home, investment property, or primary residence. Over the years in real estate, I have prided myself in doing the right thing, and putting my clients first. What a privilege it's been, and has resulted in precious life long relationships and friendships, and numerous referrals.
One of my favorite part of working with buyers is finding them the perfect home or property based on their needs. When they finally find (and sometimes through months of looking, and hours of seeing homes), the home of their dreams. I have had buyers upgrading they are expecting another children, relocating to Park City or/and Deer Valley to life the wonderful lifestyle this town has to offer, or investing money in income property for future appreciation.
I have also had sellers successfully closed on their homes in order to build the home of their dreams, or my favorite, a young couple moving in together to build a new life as one. Whether you're a buyer or seller, looking in any areas such as Deer Valley, Park Meadows, Old Town, Empire Pass, Thaynes Canyon, Pinebrook, Jeremy, Sun Peak, Canyons, Redstone, Bear Hollow, Main Street, Heber, Midway, or the surrounding area, I am here to help.
I am a full time resident of Park City, and have children in the Park City school district. I am actively involved with the University of Notre Dame Alumni Club of Utah, Salvation Army, Keller Williams Park City Real Estate, Park City School District PTA, and numerous other organizations. It would be my pleasure to work with you for all your real estate needs.