Extell Development Acquires Mayflower 2,300 acres of land adjoining Deer Valley Resort
Deer Valley Resort's President and General Manager Bob Wheaton, in a statement to the Board of Realtors on November 16, 2017, answers the three most important questions about the sale of Deer Valley and the acquisition of Mayflower parcel of land.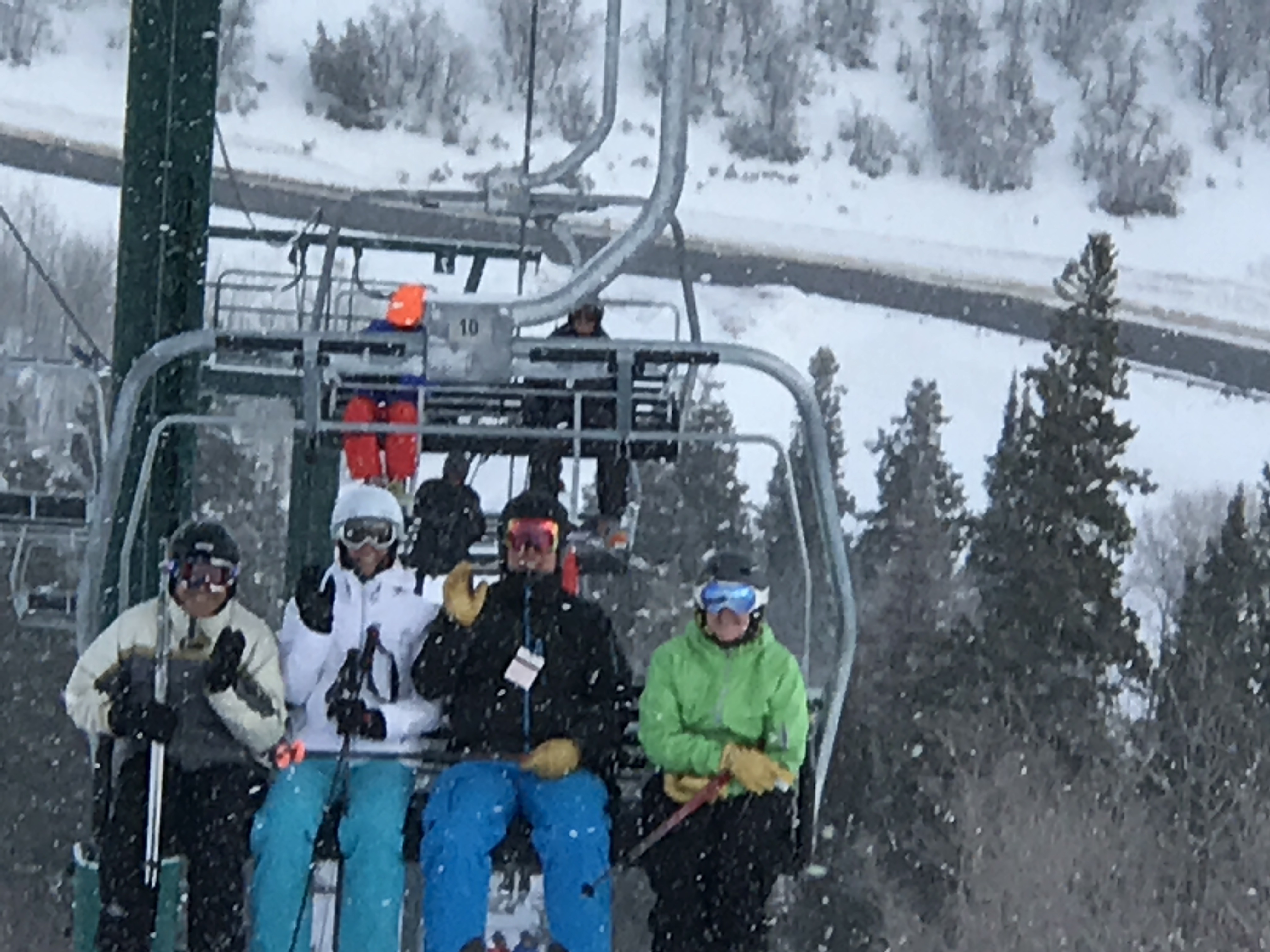 1. Will there be snowboarders at Deer Valley?
2. Will there continue to be daily limits on the number of skiers at Deer Valley Resort?
3. Will Deer Valley change the recipe to their famous Turkey Chili?
Fortunately, the answer is NO to these three questions. In addition, Mr. Wheaton stated they are in very preliminary talks whether to have multiple resort ski passes. For discount Deer Valley passes, email info@hongmcdonald.com
---------------------
OR IMMEDIATE RELEASE, November 2, 2017

Park City, Utah – November 2, 2017 – Extell Development Company announced today the acquisition of the Stichting Mayflower parcel of land neighboring the Deer Valley ski resort. Over the past year, New York based developer Extell has worked with Stichting Mayflower Mountain Fonds and Stichting Mayflower Recreational Fonds, Netherlands-based companies to acquire the over 2,300 acres of Mayflower land in Wasatch County, just west of the Jordanelle Reservoir and Highway 40. This acquisition coupled with Extell's Blue Ledge parcel, which consists of 40 acres north of the Mayflower land, is anticipated to provide an unparalleled p
latform for a new resort village and ski improvements. "The combination of these two prime parcels, in close proximity to the Deer Valley Resort and the Jordanelle State Park recreational area, offers a unique opportunity to create a year-round master-planned luxury resort destination, including, and perhaps, most importantly a new ski portal and alpine village," said Van Hemeyer, Vice President of Acquisitions for Extell.

This extraordinary development on the Mayflower and Blue Ledge parcels will be developed in multiple phases spanning three decades. "A strategic phased approach will allow us to meet market demands with new inventory and improvements ensuring that we do not outpace absorption, while managing our capital needs accordingly," said Gary Barnett, President of
Extell." Extell has been working with Deer Valley Resort and ski engineering firm SE Group on possible additional mountain improvements, including new ski pods, lifts, day-skier amenities, and day- skier parking. Extell's master plan will ultimately provide over 1,000 acres of new ski terrain and mountain recreation land. "A new village at the base will require comprehensive planning and execution. It will take significant time, staffing and money and Extell, one of the country's premier development companies, can deliver it," said Mike Ostermiller, Military Installation Development Authority (MIDA) board member. "This major development will create many new jobs and a ski portal inclusive of new lifts, snowmaking and day-skier parking for the public and village guests." In anticipation of closing, the Extell team has been focused on addressing the various preliminary development needs of the site, ranging from the legacy of the mining era and work-force housing, to fire-life safety, and transportation and traffic.

This winter, Extell will work with Wasatch County on updating and processing the pending development application which encompasses the Mayflower land and includes residential and
commercial development on the site. Extell's planning emphasis will be on a four-season resort focused on first-class outdoor living supported by upscale amenities, utilities, services and access. Utah State Senator Stuart Adams, also Chair of the Military Installation Development Authority,
expressed his enthusiasm that Extell's newest acquisition is in Utah. Senator Adams explained that, "MIDA has been actively engaged with the Air Force in locating and eventually
constructing a military recreation facility (MRF) in Wasatch County that will be related to the Deer Valley expansion. Regardless of the final determination of the specific location of the MRF; having a world-class four-seasons experience for the public and military personnel is critical to the success of the future recreation facility. The land Extell has acquired will be part of the exciting ongoing development happening in the area and will be home to many of the amenities that make Wasatch County so attractive as a recreation destination not only for the military, but also for people all around the world. MIDA looks forward to coordinating with Extell as it creates a premier resort destination in Utah." Extell Development Company's acquisition of the Mayflower land is the first of many steps in the process for developing the land, "We are pleased to be working with our partners and the various regional professionals and governing agencies to ensure the development is a success for the entire community. We will work hand in hand with the Deer Valley Resort, Wasatch
County, Jordanelle Special Service District, Military Installation Development Authority, Utah Department of Transportation, Wasatch County Fire District, Department of Environmental
Response and Remediation, and multiple other integral entities," said Kurt Krieg, Vice President of Development for Extell Development Company.